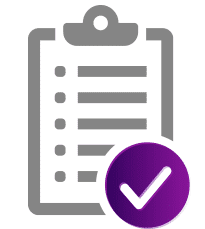 Requirements, applied rules and law
New rules for all application submitted on or after October 1, 2022
The au pair may have a maximum age of 25 years old at the moment that we submit the application
The au pair may not be married, to be proven by a CENOMAR including Apostille (both CENOMAR and Apostille max 3 months old at the moment of submitting the application)
The au pair may not have any children – to be proven by a declaration the au pair signs herself
Necessary (travel) documents and certificates
To finish your application, you will need the following documents and certificates (please obtain these AFTER you have done the interview by Complete Au Pair and are allowed to proceed with your application):
Birth Certificate, with a Red Ribbon
Certificate of No Marriage Record (CENOMAR) which is less than 3 months old, with a red Ribbon
Passport which is valid for at least 1 more year, which you will renew in time if it will expire
If you are applying to us directly (meaning that your host family didn't already find you before you applied to us), you will also need these 4 documents below. In case your host family found you, these documents may still be required (depending on the preference of the host family)
At least one decent, recent picture of the au pair, which can be shown to the host family. The background should be looking fine as well. If possible, more pictures are preferred (in example together with a young child, so the host families with children can actually see that the au pair is used to having children around). Please also include a letter with your motivation which we can send to the host family.
Certificate of graduating high school
Medical Certificate which states that I am healthy, not known to have any infectious illness, psychological problems and am not pregnant, am able to become an au pair abroad, maximum 3 months old
NBI Clearance which states that I do not have a criminal record. Maximum 3 months old
Important requirements by Dutch and Filipino laws and regulations
The IND from the Netherlands requires that the au pair will state in a document called 'Antecedents statement' that:
The au pair does not have a criminal record
The au pair has never been convicted of a crime and has never been sent to jail or another measures which impaired freedom
The au pair has never been sentenced to doing unpaid community services or another form of unpaid labour as punishment
The au pair has never been sentenced to pay a fine because of committing a crime
The au pair has never accepted a deal from the police or any other authority which resulted in no conviction or sentence
The au pair has never received a punishment of any kind for committing a crime
The au pair is currently not being prosecuted or awaiting prosecution
The au pair has never been responsible for one of the following actions: a crime against peace, a war crime, a crime against mankind, a serious non-political crime (such as murder or terrorism), or actions which are on the contrary to goals and principles of the United Nations (in example committing terroristic actions)
The au pair is aware that conviction of a crime may lead to denial or withdrawal of the permit to stay in the Netherlands
The au pair has never before given false information to the IND or another government authority in the Netherlands for other Visa or permit applications
The au pair never (over)stayed in the Netherlands before without a Visa or permit (having illegal status)
The au pair currently has no entry ban to the Netherlands or any of the Schengen countries
The au pair intends to and will have a TBC-check up in Holland within 3 months of arriving
The au pair never worked for the matched host family before
The au pair did not pay more than € 34 of expenses herself which are not being covered by Complete Au Pair or the host family (travel documents, travel expenses and birth / no marriage record certificates excluded)
The au pair will not do any work that requires a specialized profession or skill
The au pair intends to leave the Netherlands before the permit expires and it is reasonably guaranteed that she will leave the Netherlands in time
In addition, there is one more document called 'Au Pair Awareness Declaration' in which you will have to state the following:
The au pair is not a relative to any member of the host family (not up to the third degree)
In addition, there are a few documents which need to be filled and signed (such as the contract between you and the host family, the contract between you and us, the weekly schedule of tasks which you will perform). We will send you these documents.